Calling all therapists!
Ready to stop just daydreaming and make your goals a reality?


We've got you.


Our Private Practice Crash Course and Consultation options will give you the information and confidence you need to get up and running today.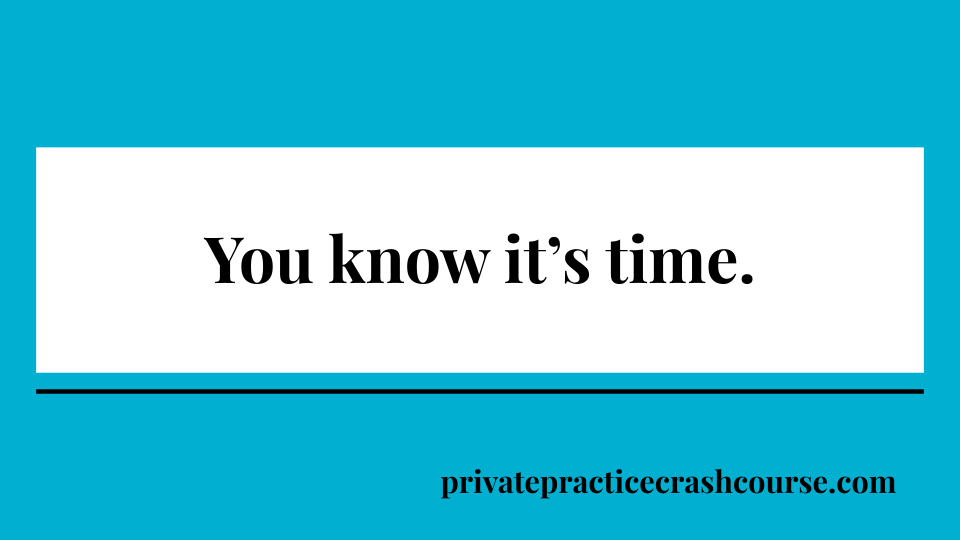 Start Doing
You're here because having your own practice is already on your mind. You WANT to be ready. Get the information and encouragement you need to stop overthinking and start thriving.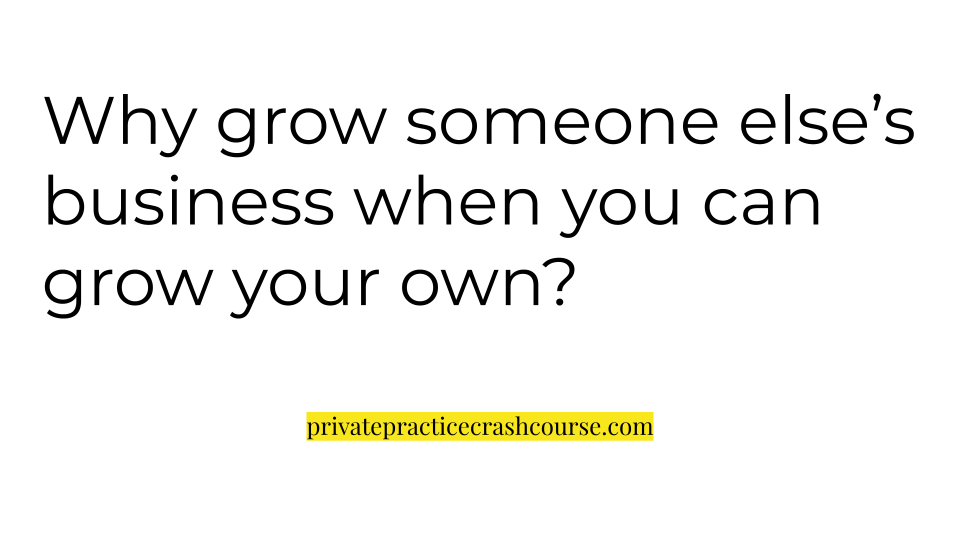 You're Working Anyway
You might as well work for yourself. Start benefiting from your own labor, investment, and expertise.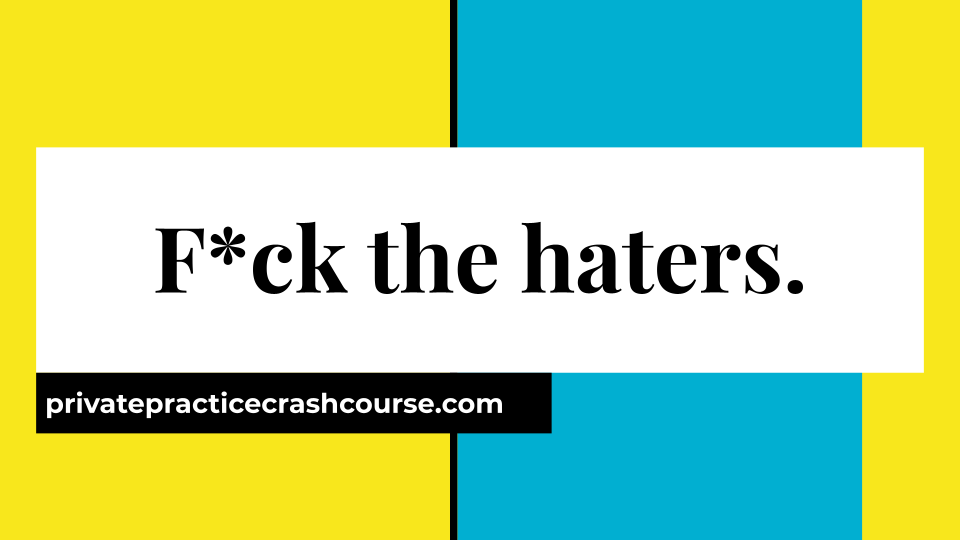 It's Your Turn
Other people might not believe in you, discourage you, imply you're not ready, or are going to fail. Don't let their fears and insecurities hold you back. It's your turn to succeed.
Products
Private Practice Crash Course is made for therapists who are interested in having cash based/private pay practices.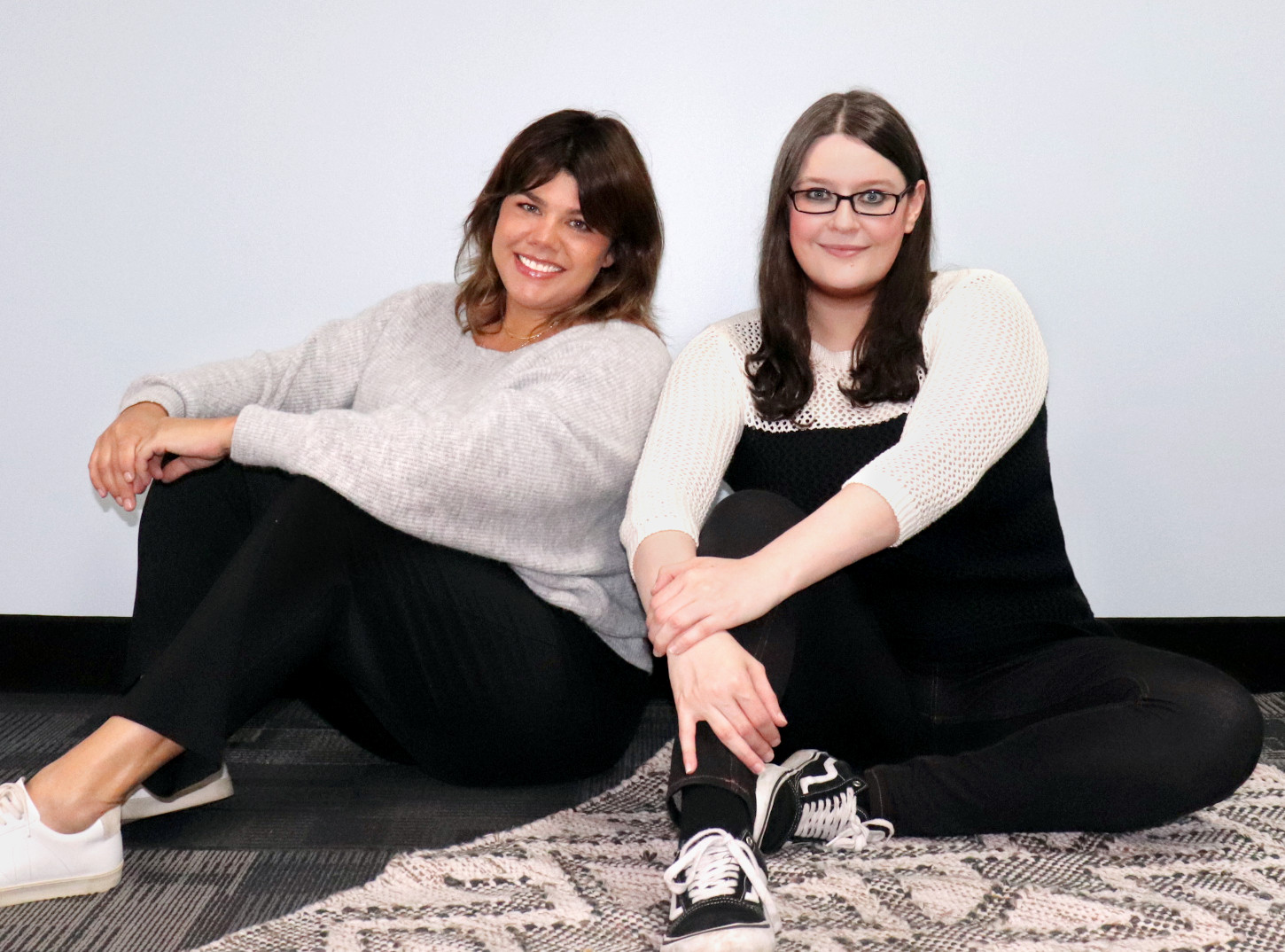 We were burned out, struggling, wondering why we chose to be therapists in the first place. All the school, hoops, work, and for what? To give away almost half of our paycheck as contractors, get very little say in the clients we see, and stay stuck in structures that were inefficient, exploitative, and causing us harm?
No way.
After a lot of soul-searching, we chose a different path. We stopped living in the fear of the unknown and took the leap to start our own practices. We filled our caseloads in the first three months, and haven't looked back. We get to embrace our freedom and practice from a place of authenticity every day.
You can do the same.
We won't lie to you, it's a lot of work to own a business. It's not as hard as you think, though, and we can help.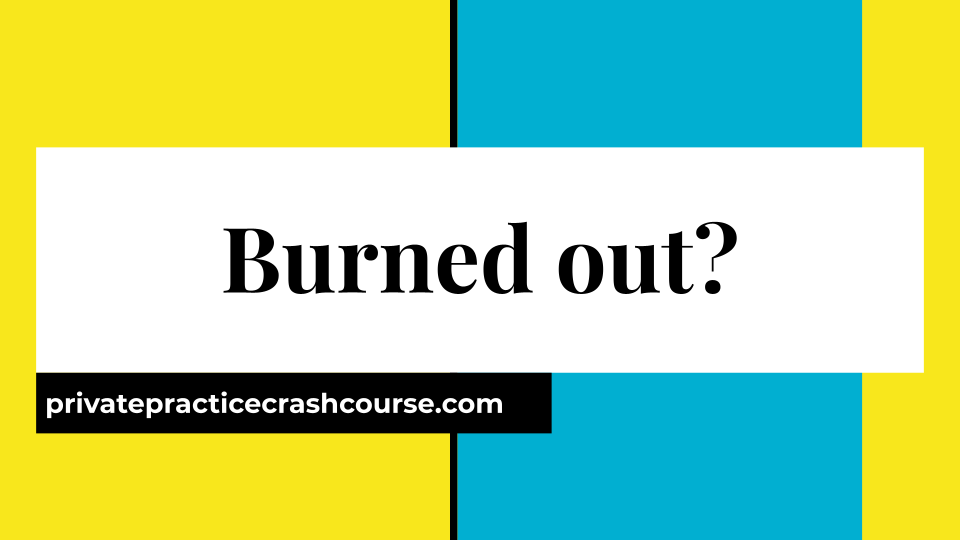 It's Not Supposed To Suck
You worked so hard to get to this point in your life and career, and it's not what you expected. Overworked and underpaid, tired and miserable, you've thought about quitting more than once.
We've been there.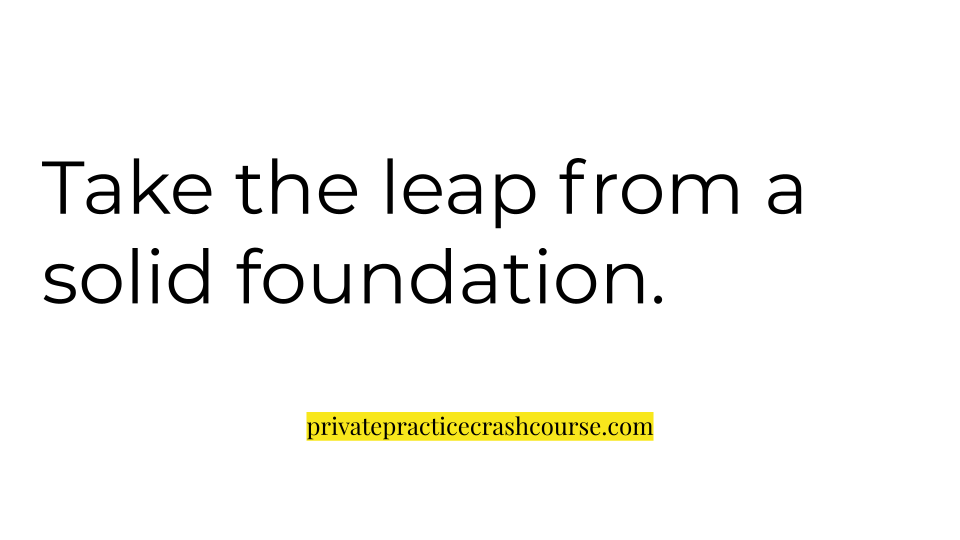 You're Not Alone
It's scary to think about being a business owner. There's so much you don't know. Private Practice Crash Course will equip you with the information and tools you need to feel ready.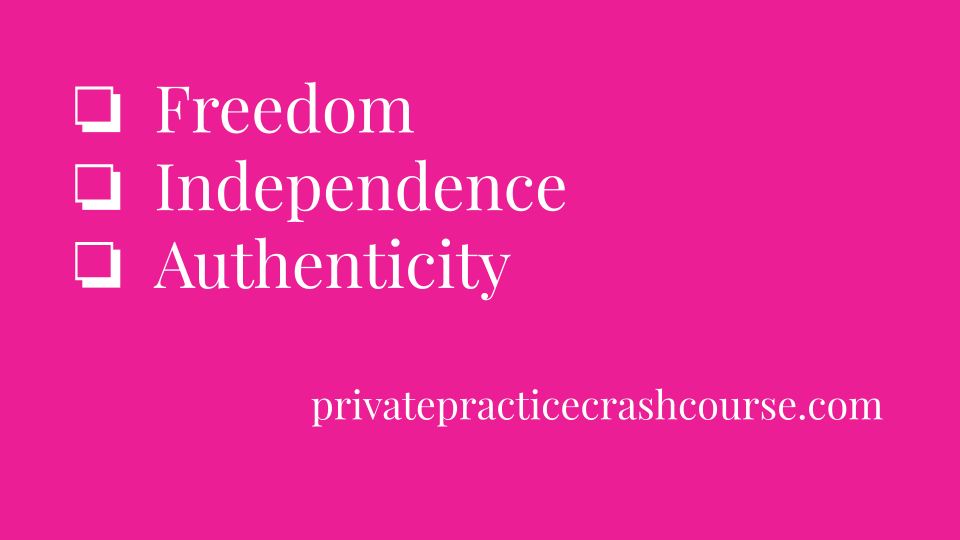 Practice How You Want
Don't stay stuck. The best part of private practice is getting to be fully you. Serve your clients and run your business how you want, when you want, and keep the profits of your labor.
What makes us different?
You know other courses exist, and other consultants do this type of stuff, too.
Why choose Private Practice Crash Course?
>> You don't have anything but a hope and a dream to have your own practice. You think you're ready, but you don't know how to start. A lot of courses focus on filling your practice, specific marketing strategies, or making more money. But what if you don't even HAVE a practice yet? We're here to walk you through the basics (including on all of those topics!), and remove the fear barrier of not knowing what to do or how to do it. <<
>> The healthcare system sucks. You don't want to spend hours jumping though all the hoops insurance companies demand, but what's the alternative? You've heard rumors of others having cash-based practices, but think it's kinda far-fetched and won't work for you. Well, it can. 100%. And we focus on helping people start successful private pay practices, even when they think they can't do it. <<
>> Being a therapist is hard enough, you're not sure you want to add the responsibility of business owner on top. That's real. And, it's not as hard as your anxiety is telling you. We'll help you recognize self-of-the-therapist, and self-of-the-business-owner issues that might arise, surprise, or keep you stuck. <<
>> You don't even know what questions to ask, and you're not supposed to! You haven't done this before. Good thing we offer real expertise. Yeah, we've been there and done it already, but we also have educational and professional backgrounds in business, leadership, and management. We're not just therapists masquerading as business coaches. And when you're done, you won't be just another therapist who is stuck, burned out, and holding onto a dream you're too scared to make a reality.<<
Private Practice Crash Course is also:
>> Self-paced and on-demand. You're busy. Do it when you can, where you can. There's no time limit for you to finish. <<
>> Priced for access and affordability. You're probably scared and broke like we were, just wishing someone would tell you what you need to know. The best investment is in yourself and your future. <<
>> Packed with videos, worksheets, resources, and templates. Your anxiety will ease with each one. Get set up, stay organized, streamline, and start seeing your ideal clients ASAP. <<
>> Regularly updated with more information and materials. You don't want a course that was created five years ago and has sat untouched, stagnating when so many things have changed. You'll have access to all of the new content we add over time. <<
>> More than just a course. You can feel fully supported in opening your practice. Choose add-on options for consultation and customizable paperwork to have everything you need, without the stress. <<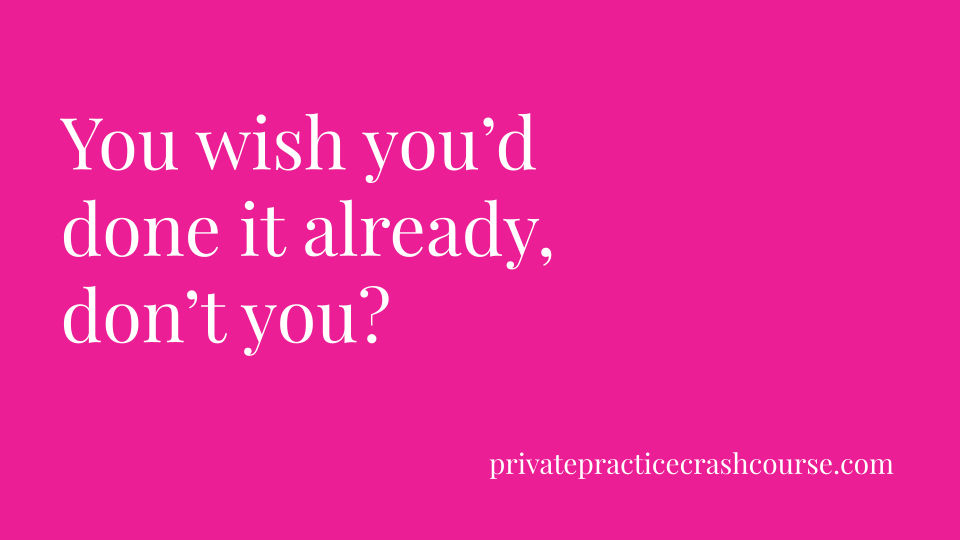 Get ready to meet the best boss you've ever had.
YOU!
What Others Are Saying...
If you've ever dreamed about owning your own private practice, you need this program. I can honestly say that without Ashley and Corrin's insights, knowledge, straight-talk, patience, and content/materials, I would not have the booming private practice that I have today. This program packages everything you need to go from wishing and doubting to making it happen. And, it's not just me who feels this way. I have referred a number of colleagues to the program, and they have all reported great results (and a whole lot of gratitude and relief!). Bottom-line, anyone who wants to start your own practice, please know that it is so doable. Just follow Ashley and Corrin's program. 
Dr. Monica Landolt White, LMFT
I highly recommend partnering with Ashley and Corrin! Working with them was one of the best decisions I made. They were responsive to my needs as they guided me through the various steps, and I was able to successfully launch my private practice!
Ashley is great to work with. She offers powerful insights that will move you forward in many, sometimes unexpected, ways. I highly recommend Ashley to anyone who wants to build a therapy business.
Private Consultee, LMFT
It's not overstating to say Corrin changed my life! She helped me achieve what I always wanted, but didn't think was possible...a full cash-pay practice where I get to work with awesome clients everyday!
Private Consultee, LMFT
Ashley was an absolute lifesaver when I was beginning to explore the possibility of opening my own mental health therapy practice. I knew there was so much information to learn, explore, and sort out before opening a practice but wasn't sure where to start. Ashley removed those uncertainties for me. With the various resources provided, Ashley gave me a direct starting point on my path to becoming a business owner. Her welcoming and kind demeanor leaves you feeling comfortable with and excited about her upfront and honest process, allowing you to avoid major mistakes. I highly recommend Ashley when looking to start or while building your private practice. Thank you for all your help and guidance!
Ashley helped me figure out how to take my practice from a dream and help make it happen. She is knowledgeable, friendly, and met me where I was at in the process. She filled in the knowledge gaps I had, and gave me practical thoughts and resources that I could implement. I highly recommend Ashley whether you're looking to explore the idea of private practice, or if you want to take the plunge.
Check your inbox to confirm your subscription